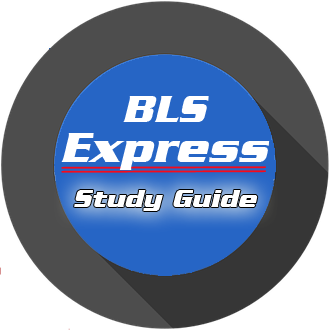 This BLS practice test is Part 1 of the BLS Express Study Guide. The BLS Express Study Guide is a completely FREE interactive training course that provides a comprehensive, fast, and fun review of the AHA BLS manual for health care providers.
BLS practice test-Part 1 covers the first half of the AHA BLS provider manual. It will give you a review of all the major points you need to know prior to your BLS class.
This test contains a total of 35 questions. After answering each question, you will be provided with the rationale. The rationale gives details about the correct answer.
This BLS practice test is designed to teach and reinforce the content found the AHA BLS provider manual. Please comment below if you have any questions.

(2020-2025 AHA BLS Guidelines)
Quick Access BLS Menu