Eliminate the Stress of ACLS and Make Learning ACLS Simple.
Pass with flying colors or get your money back.
Easy, Fast, and Fun!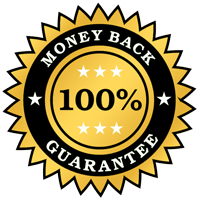 Join over 75,000 doctors, nurses, respiratory therapists, pharmacists, EMS, and allied health professionals that have become star ACLS providers with Learn & Master ACLS review.
Used by providers at:
Pass ACLS with ease
Feel confident in a code blue
How the Course Works
Learn
A simplified knowledge base, short videos, and comprehensive practice tests help you easily learn ACLS concepts.
Apply
Multiple choice megacode simulations, megacode application videos, and rapid rhythm identification sharpen your skills.
Retain
Multimode learning, repitition, and application lock skills into your long-term memory for use in class and emergencies.
What students are saying
As a pharmacist, ACLS is difficult because of the rhythm analysis knowledge that we never learned in school. I got 100% on the test because of your explanations of bradycardic blocks! I have to be honest if I had to run a code I could do it with a lot of confidence. Pretty awesome for a pharmacist!" -Colleen, Pharmacist
Hi Jeff, This is the second time that I used your website to take ACLS. This time I followed your Interactive course 100%. Doing so, I felt quite confident taking ACLS this time, thanks to you! Your "Knowledge Application" modules helped me tremendously! I was able to retain most of the knowledge by practicing all your Quizzes & Video megacode stimulations. I'm glad I started your Interactive course giving it enough time, so I had enough time to practice my knowledge with your Knowledge Application modules. I cannot thank you enough for, not only, preparing me very well for this recertification, but also giving me so much confidence to be the nurse who could handle these emergencies. Thank you so very much! Yes, I passed my ACLS with flying colors!" -Chintha, RN
(Open to see more comments.)
A great learning program that is self-directed. As a PA in Neurosurgery, taking ACLS is out of my comfort zone, but your course makes it easy to understand and actually learn from. This is my second time recertifying and passing ACLS with your course. I have recommended it to many of my colleagues.
I'll be back in 2 years again." -James, PA-C, Spine & Brain Neurosurgery Center, Orlando, Florida
As a cardiologist – I have had to take ACLS multiple times in my career — but this is the first time I have been able to study online and not just read the manual.
The site is EXCELLENT — covers fundamentals extremely well and goes a bit deeper when needed. The repetition provided of the algorithms with the multiple scenarios was enjoyable and rewarding. I will definitely use the site again when needed and recommend it to anyone." -Joel, Cardiologist
The program was great! I was able to pass the ACLS test without difficulty. I was also able to make suggestions during the mega-codes that surprised the instructor and the other students (including some nurses that work in the ED). I don't often have code situations on the unit I work, and this program boosted my confidence in preparation for the class and to become more of a leader during real-life codes. Can't thank you enough for the program!" -Gina, RN
I have used your site for the last three or four recertifications and have found it to be a wonderful study guide to prepare for ACLS. The most recent version of the site is even better than the previous versions. I went through the entire ACLS 2.0 just to get as much background information as possible. The videos are very well done and on point. I think the megacode series both videos and tests were extremely well designed to prepare for real-time use in a clinical situation.

I am an RNFA in orthopedic surgery and in the past six years have had to use ACLS skills in the OR and once at church. Your course enabled me to respond quickly and appropriately to the clinical emergency at hand. In the case of the event outside the OR, I was able to recognize and respond immediately to a woman having a stroke and called EMS to deliver her to a local hospital for the stroke protocol.

I highly recommend your site to anyone I talk to about ACLS preparation. Thank you so much for making such a well organized training tool and offering it as such a reasonable price."

Regards, Gerry RNFA,CNOR
Mobile and PC Compatible
Study on the go any time and anywhere
Pass ACLS with Flying Colors
Ace the Megacode Skill Station
One ACLS review that gives you everything.
money-back guarantee
most comprehensive online review course
mobile friendly
guided or independent study