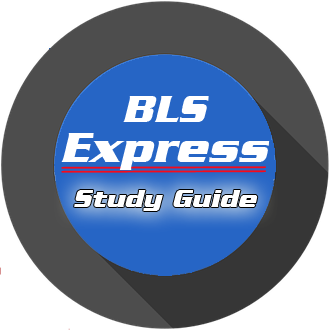 BLS Review Overview
The BLS express study guide is designed to give you a comprehensive review of the AHA BLS Manual for Health Care Providers. BLS for adults, infants, and children is included.
BLS Review: Part 1 and Part 2
Part 1 and Part 2 of the BLS Express includes a total of 65 questions. These review questions are designed to teach you as you go. After you answer each question, you will be provided with a rationale and a page number from the provider manual. You can reference the BLS provider manual if further study is needed. These BLS review questions will also help you if you are doing a quick cram session prior to your BLS class.
BLS Review: Part 3
Part 3 of the BLS Express includes 10 BLS scenarios that review each aspect of BLS including respiratory arrest, cardiac arrest, foreign body airway obstruction, and opioid overdose. The adult, infant, and child are all addressed within these scenarios.

Please leave your comments at the bottom of the page and let me know how you liked the BLS review, and if you have any suggestions please feel free to let me know.